Report School Safety Concerns
Anonymous Reporting With Stopit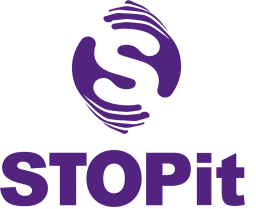 Putnam City Schools offers anonymous reporting of incidents of sexual assault, harassment, and violence through a program called STOPit. Anyone with knowledge of an incident can use the app or website to report the incident. You also have the ability to attach any video or photo evidence as you type your incident. We believe this will continue to help make Putnam City a safer community for all our students, faculty, and staff.
You can access STOPit via the web or by downloading the STOPit app from either the App Store or Google Play.
When reporting an incident, you will be prompted for a school code. Your school code will be provided by your school.